Capable Chevy Truck Accessories at Hammer Chevrolet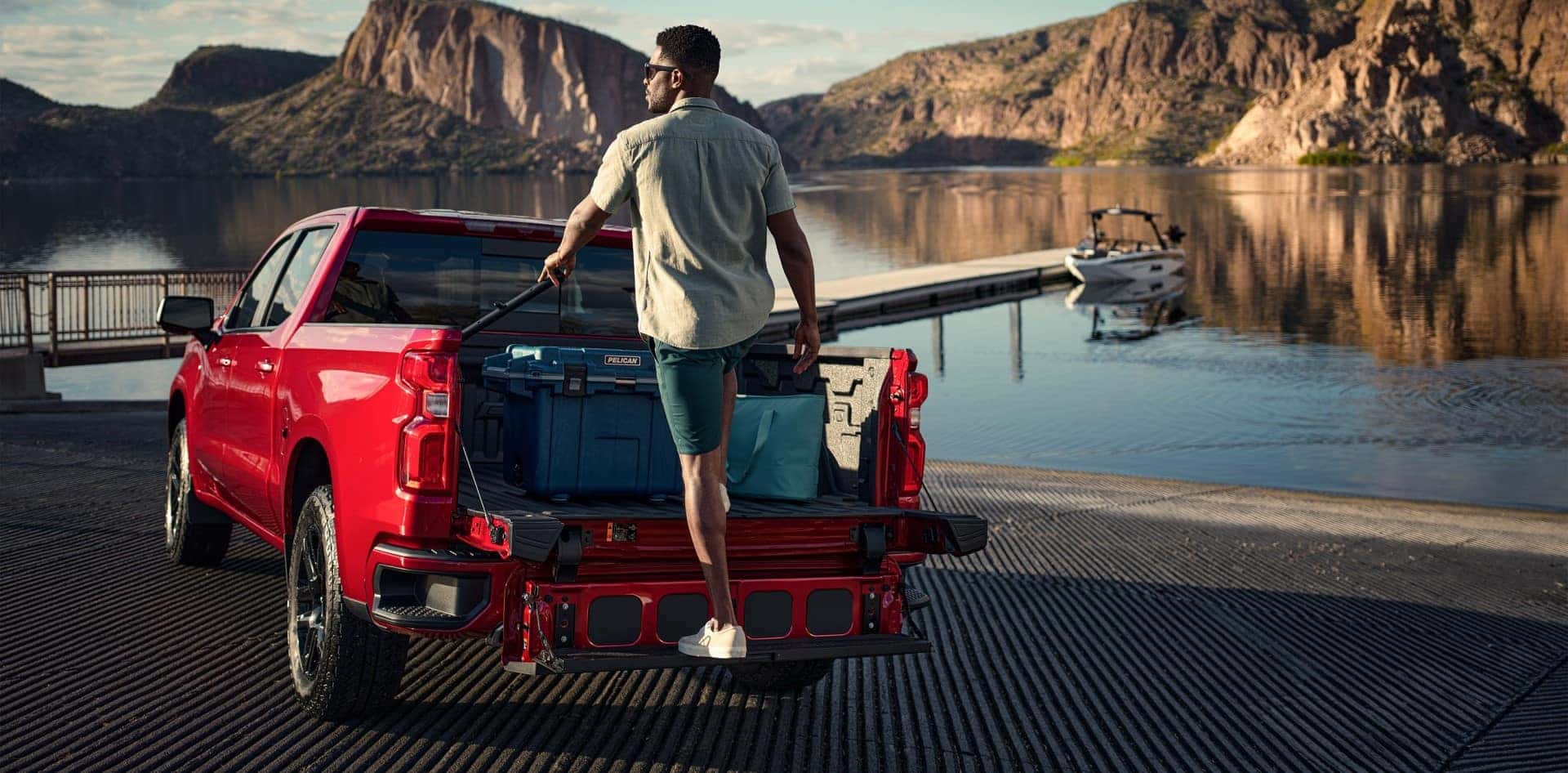 A truck comes with plenty of utility on its own, especially a Chevy truck. But sometimes you may need something to accommodate a very specific need. If so, you're in luck! Chevy offers tons of accessory options for your truck and you can get many of them from us at Hammer Chevrolet.
If you're in need of added utility for the work site, you might appreciate a half-steel utility ladder rack by TracRac. For longer ladders, an aluminum extension is also available. A set of side table brackets could be helpful on the job too, providing you with a convenient, out-of-the-way surface where you can set your drink or eat your lunch.
Perhaps you're looking for accessories for more recreational purposes. For instance, if you have a lot of luggage or gear to carry, a GearOn™ bed divider can help you stay organized. If you're hauling that cargo off-road on a camping trip, a set of cargo tie-down rings or a cargo net can help make sure your stuff is secure.
Regardless of what you're hauling or why, a cargo light kit or perimeter bed lighting could certainly come in handy so you can see when you load or unload items at night. A bed extender can be useful too, letting you carry even longer cargo than your bed would normally allow.
If you want to know more about Chevy truck accessories, contact our team at Hammer Chevrolet in Sheridan, Wyoming.