Chevy Bringing a Wide Selection of Unique Concepts to SEMA Show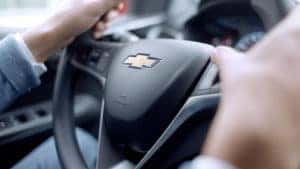 If you're a fan of accessorizing your vehicle to optimize performance, power, and style, you'll be intrigued by what Chevy is bringing to the 2021 SEMA (Specialty Equipment Marketing Association) Show at the Las Vegas Convention Center.
The SEMA Show is held to show off Chevy vehicles with their full array of the newest accessories, parts, and concepts that are advancing the field of automotive. Chevy's latest add-ons, crate engines, and performance parts will be on full display via over a dozen Chevy cars, trucks, and SUVs.
The Chevy SEMA Design Awards will also occur during the convention, aiming to recognize builders for their innovative additions to Chevrolet vehicles. The Chevy SEMA Design Awards will feature four categories: Chevy SEMA Car of the Year, Chevy SEMA Truck of the Year, Innovative Use of Technology, and Designer's Choice.
Chevrolet Executive Design Director Phil Zak said, "It's always inspiring to be at SEMA where we see many of the country's top builders take our Chevy products and turn them into personal statements. The creativity and craftsmanship displayed in these vehicles is outstanding."
Entrants must preserve the Chevy bowtie emblem on the front end of the vehicle and maintain propulsion from a Chevy gas or diesel engine. Electric powertrains from non-competitors or GM are also acceptable.