What is the Chevrolet BET Truck?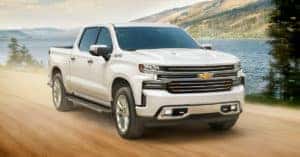 If you enjoy keeping an eye on automotive news, you might've heard rumblings about the Chevrolet BET truck. This much-anticipated model will be the first-ever Chevrolet all-electric, full-size pickup truck.
The Chevy BET truck was announced in a GM sustainability report earlier this year. By adding an all-electric truck to its lineup, Chevy joins other brands in a movement towards more eco-friendly models. The Chevrolet BET truck is just one of 23 electric vehicles that GM intends to produce between now and 2023.
Electric vehicles offer both health and environmental benefits by reducing emissions and decreasing a driver's carbon footprint. Many people have grown accustomed to compact electric vehicles, like the Chevy Bolt, but electric trucks are a new territory. However, Chevrolet has no plan to sacrifice capability for an eco-friendly design. The Chevy BET truck should offer just as much power as gasoline trucks, with additional advantages like instant torque.
Although the BET truck has yet to be officially revealed, GM has announced that the truck will offer at least 400 miles of all-electric range on one full charge. Between that convenience and the capability we expect this truck to provide, the Chevrolet BET should be a great choice for buyers who need something hard working.
Check out our current lineup of hard-working trucks when you visit us at Hammer Chevrolet today.